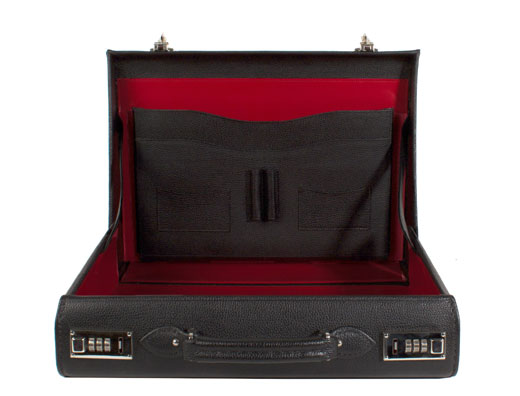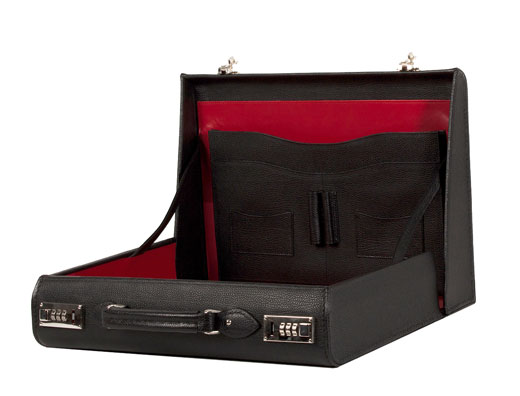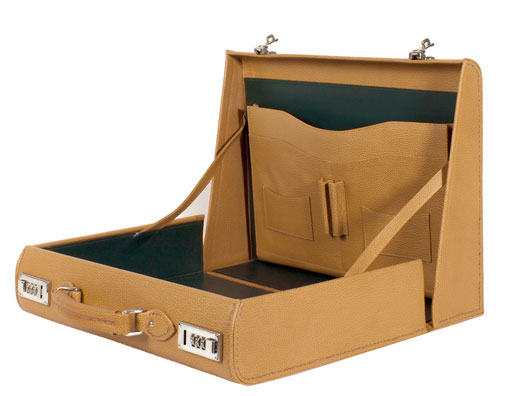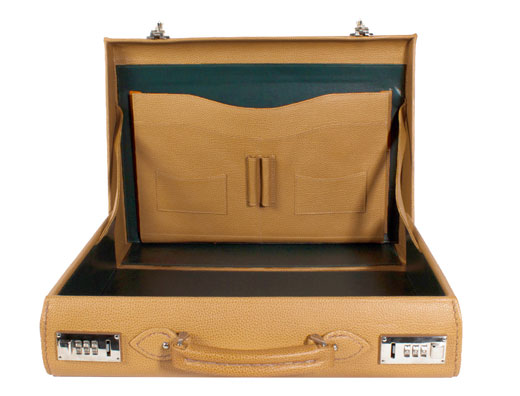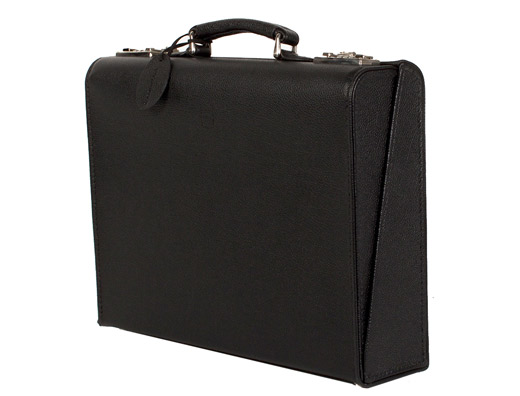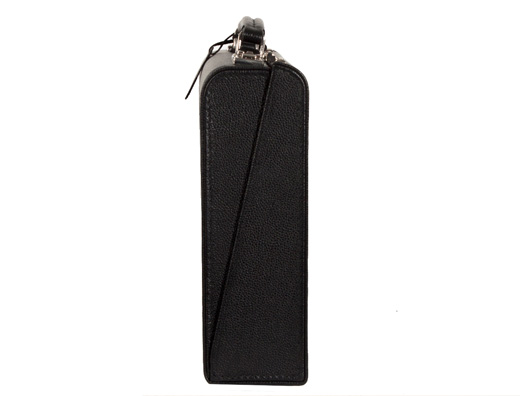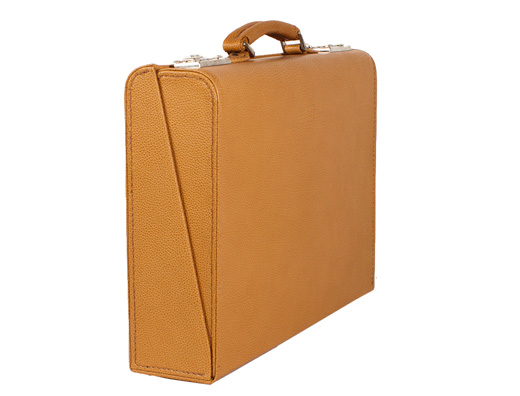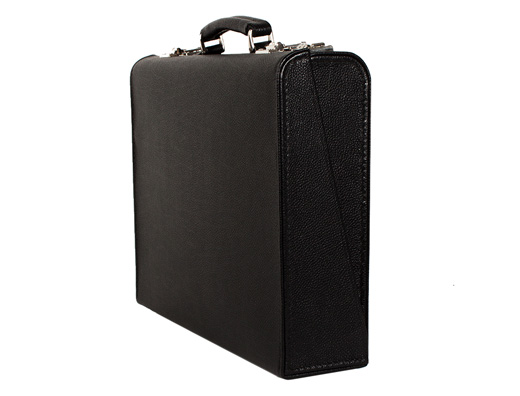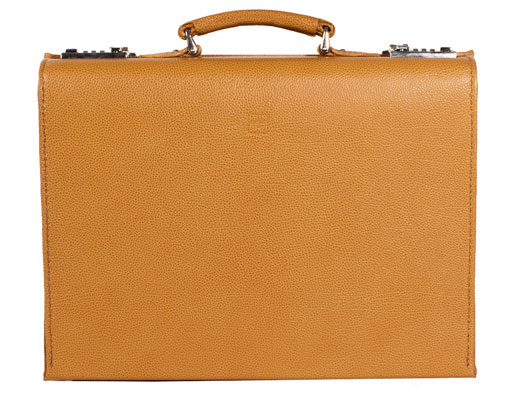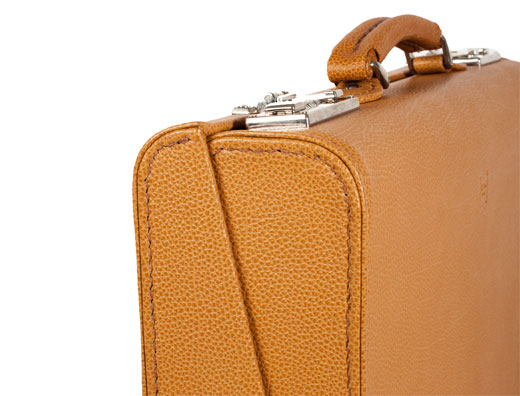 ATTACHÉ BRIEFCASE AMBASSADOR
The Attaché Ambassador is our newest masterpiece
This briefcase is hand sewn using a special technique, different from most other suitcases.
Only a handful of Viennese craftsmen over the last century have mastered this traditional technique and style.
We line our case with fine chevreaux leather. The interior compartments and fittings can be customised to the specific needs of the customer.
Out Attaché Briefcase Ambassador costs €2,650 and is only available as a bespoke order